How To Insert PDF Into PowerPoint
PowerPoint is the tool of choice for organizations making professional presentations. Presenting data with slide presentations is still the most straightforward and appealing method of communicating data. Slides can now be inserted with various media formats as they are available in newer versions of the application. Today I'll show you How to insert pdf into PowerPoint presentation.
When utilized properly, PowerPoint can be a very useful tool for giving a presentation. The tool is simple to use and may be used to enhance your presentation in a variety of ways. It can be challenging to include PDF content into your slides. Can PDFs be inserted into PowerPoint? It's definitely possible.
Consider using one of these tools to convert PDF to PowerPoint presentations before starting over with a clean slate. You'll save hours of effort, which you can use to prepare for your presentation. Let's get started.
Also read: How to save a picture as a pdf.
How to insert pdf into Powerpoint?
The PDF converter allows you to easily convert PDF files to PowerPoint, Word, and a variety of other file formats while maintaining the original layout. To convert PDF to PowerPoint and add PDF to PowerPoint, simply follow the steps below:
Step 1: You can select which PDF you want to convert to a PPT by clicking on choose files button.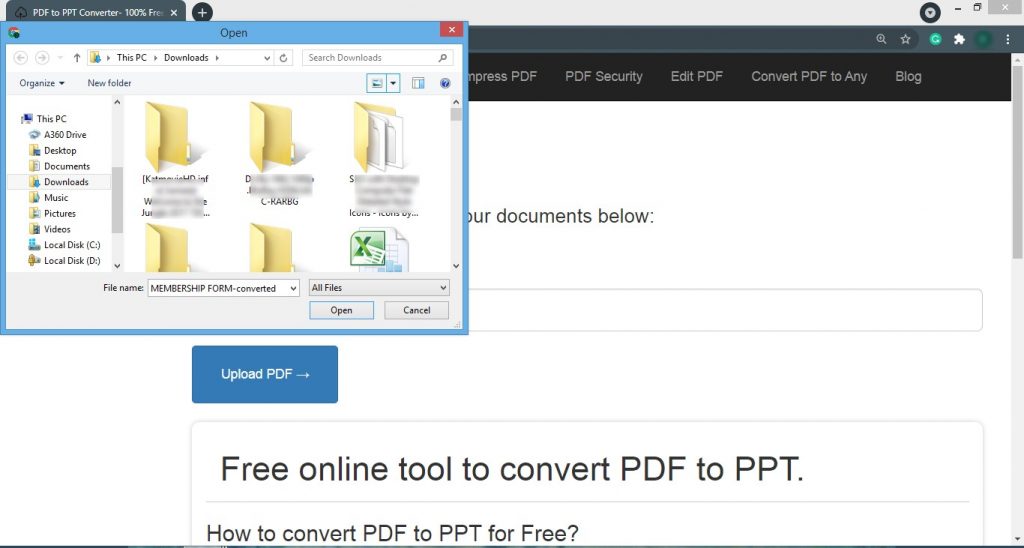 Step 2: You can convert pdf files to ppt slides immediately by clicking the Upload button.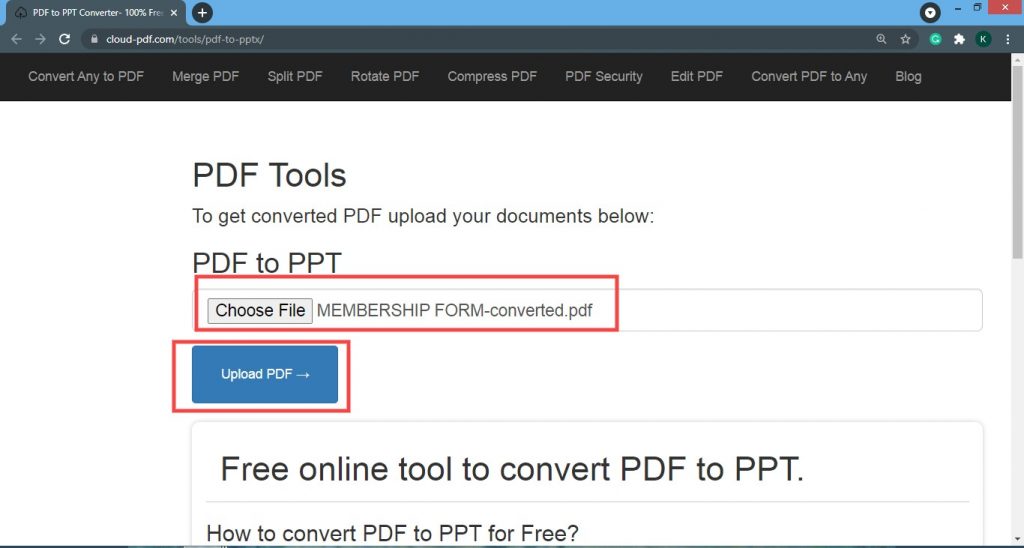 Step 3: Once the file has been converted to PPT slides, you can download the PowerPoint file by clicking the Download button. And the downloaded ppt will appear at the bottom of the right side of the page.
As a result, using the downloaded PowerPoint, you can see your pdf converted into ppt, allowing you to present or share your presentation with clients in a matter of minutes.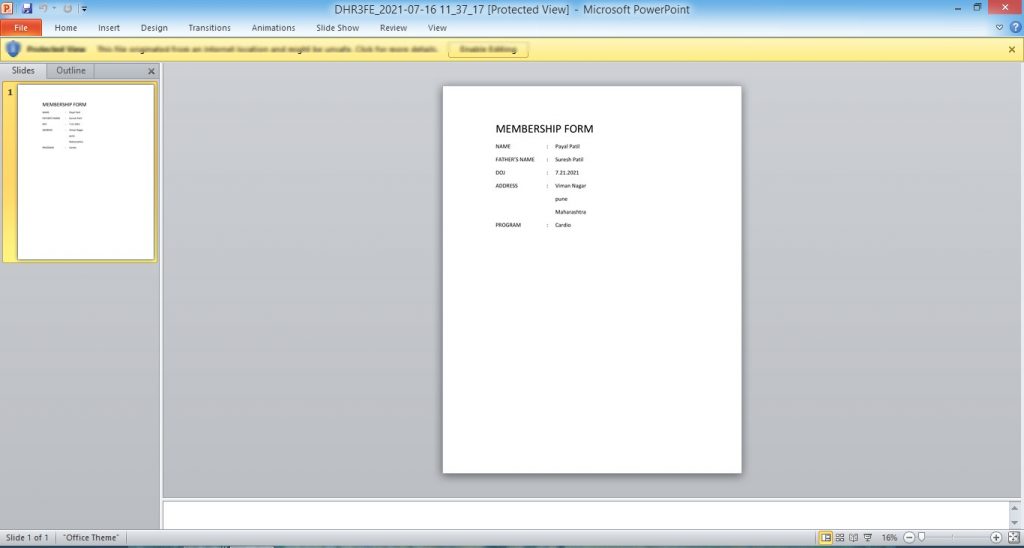 You can convert PDFs to PPT by following the steps outlined above. You can start right now.
Another way for converting a pdf to a ppt is to use Microsoft PowerPoint and Insert PDF into PPT as an Image.
How to convert PDF into PowerPoint slide?
You can insert PDF documents directly into a slide by dragging and dropping PDF files into MS PowerPoint.
Create or open a presentation in Microsoft PowerPoint.
Choose the slide where you want the PDF to be inserted. Then change the window size of the PowerPoint application so you can drag the file in.
On your PC, open the file manager in Windows.
Locate and search for the PDF file you wish to enter.
To insert it into PowerPoint, left-click on it and drag the PDF file into the slide.
How to insert PDF into PPT as an Image?
Although this method is a workaround, it allows you to integrate the content quickly and effectively.
To add content to a presentation, first open PowerPoint and then click on the slide you want to add it to.
Insert a screenshot of a PDF document.
Go to 'Insert' > 'Images' > 'Screenshot,' and then click the 'Screen Clipping' option from the Available Windows menu.
Take a screenshot of the screen and insert in the PPT.
When you select this option, PowerPoint will automatically reduce, allowing you to concentrate on the PDF file. The cursor will change to a crosshair at this point, and all you have to do now is drag a box around the content you want to clip, which will allow you to take a screen capture.
NOTE: However, if you press the Escape key at any point throughout the procedure, it will be aborted, and you will have to start over.
All of our tools are available online for free, allowing you to easily manage your documents. Here are a few examples:
PDF to Word – Convert PDF files to Word documents.
Protect – Why not add a password to it as well?
Compress – Significantly reduce the size of your PDF files.
Delete Pages – Remove unwanted slides from your PDF
Split Pdf – allows you to easily split any PDF file.
Is it possible to use the PDF to PPT converter on any device?
Every device can use our free tool to convert a pdf document to a PPT file. Our PDF to PPT converter works on Android, iOS, Windows, macOS, Linux, and Chromebooks. All you need is an internet connection and a browser.
In this blog, we have shown you how to insert pdf into Powerpoint. If you have any doubts, feel free to let us know in the connect box.