How to Combine PDF Files on Mac
One of the most widely used file formats is the Portable Document Format (PDF). PDFs are text or photo documents that you may share with anyone who has access to a computer or smartphone. PDF files can be viewed and edited from any browser which is not possible in other file types such as Word files that require dedicated softwares like Microsoft Word.
PDFs are useful for exchanging files with friends or coworkers, especially if you don't know what software they use. You may also rest assured that your document's format will not change regardless of the device used to access it.
But let's imagine you want to share one or more documents. You can combine and organize numerous PDFs into one file instead of sending multiple attachments in an email. You may do this with the Preview app that comes with your Mac. For Mac & PC users go to this combine PDF site and combine all your document into a single pdf. We will show you how to combine pdf files on Mac.
Also Read: How To Make A Pdf On iPhone.
How to combine PDF files on Mac?
Mac computers come with simple and effective software called Preview to combine PDFs. If you can't find Preview in your dock, open a new Finder window and look for it.
A quick tip: Any changes you make to a PDF are automatically saved in the Preview app. If you wish to save all original documents, make sure to duplicate your files before combining them. To do this, click on your PDF then click on "File" from the drop-down menu and click on "Duplicate".
Step1: Open the Preview app. Select the PDF you wish to combine.
Step2: In your pdf file, click on the View option which is on the top bar. Select Thumbnail, for the thumbnails of the pages to appear in the sidebar.
Step3: Select a page thumbnail from the sidebar to select where to insert the other pdf document.
Step4: Go to Edit > Insert and select the Page from File option from the drop-down menu.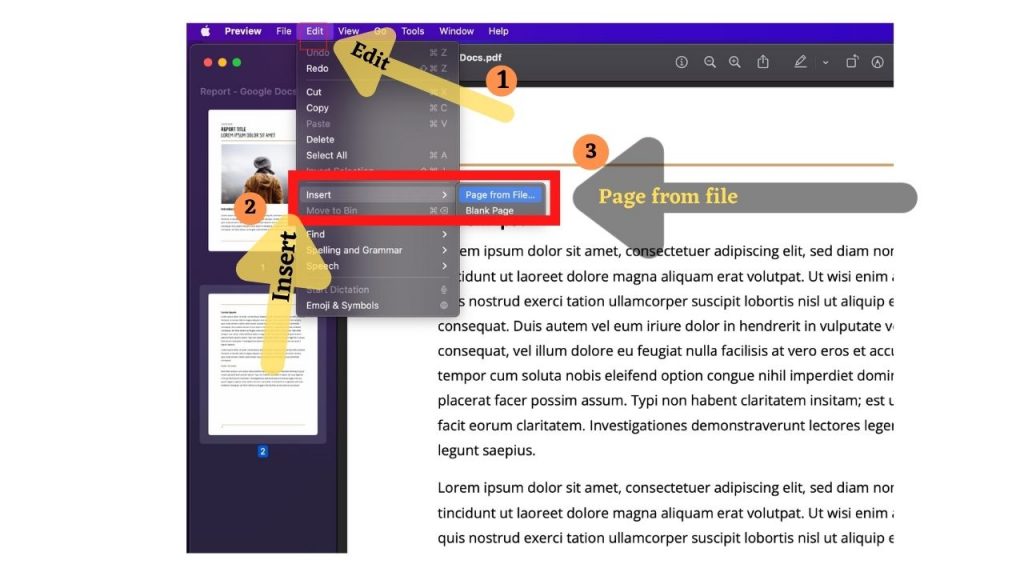 Step5: Select the PDF you wish to add from the file dialogue, then click Open.
Step6: To save, choose File from the top bar, then Export as PDF option. Lastly, click on the save option.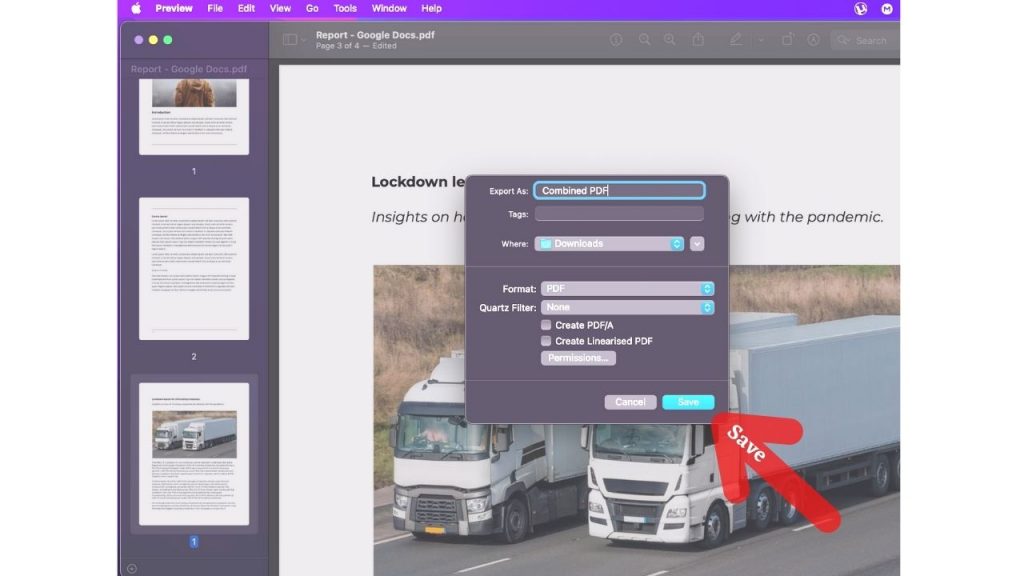 The Result: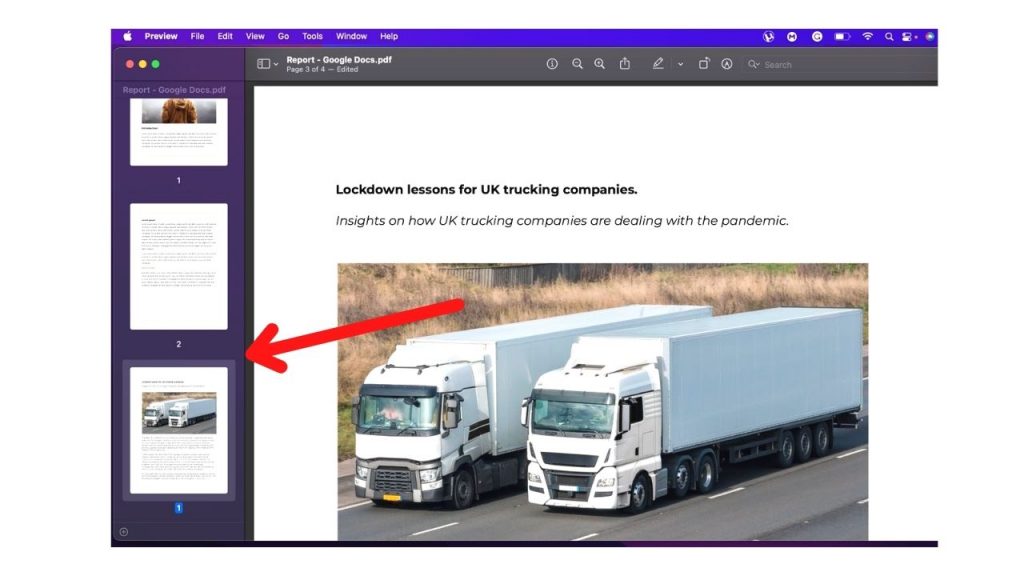 Note: If this option is blank, ensure the file you're working on is a PDF. Can't combine some PDF documents since they're encrypted. To check a PDF's rights, go to Tools and click on Show Inspector.