PDFs are one of the most common documents, that is used to share and view Text and other media options.
PDFs are documents that can consist of many pages, which can sometimes lead to difficulty in finding pages. To solve this we will show you exactly how to search a pdf for words and phrases by following some simple steps.
What is the advantage of PDF?
A PDF shows the exact same content and layout no matter which operating system, device, or software application you use. To read, write or edit a pdf there are many applications available, if not we can always make use of a browser such as Google Chrome, Mozilla Firefox, or Safari.
Graphic Integrity: Displays the exact same content.
Multi-Dimensional: PDFs can be interactive. The PDF format allows you to add various types of content, such as text, images, videos, animations, audio files, 3D models, interactive fields, hyperlinks, and buttons.
Convenient: They are easy to read and understand and are easy to create, which makes them convenient for everyone.
Secure: They offer different levels of protection to the content inside the document. PDFs can be password protected, can have watermarks, and also be legal documents by adding digital signatures.
Can we find words in a PDF?
Yes, you can find words or phrases in a pdf. We have shown a simple method of how you can easily find a section by using the search keyword. Keep reading the blog to find out how.
You can use it for any purpose. Save yourself the hassle of reading through pages & pages. It saves you time. Easy to use, for everyone, be it a College Student, an Office employee, or an Entrepreneur, You can use a PDF to search words & phrases in a simple way.
The easy way👉 Searching Words in a PDF Document with Web Browsers
If you don't have any application to open a PDF on your smart device, this option is good for you. Browsers have the proficiency to open documents available on your local hard drive and on the internet. Once the document is open on the web browser, searching a word for you becomes extremely easy. Follow the below steps, It will help you to find words.
How to search a PDF for a word using Google Chrome
Step 1: Open the document you wish to search a word from. Right-click on the PDF file, then chose the option Open With and choose Google chrome.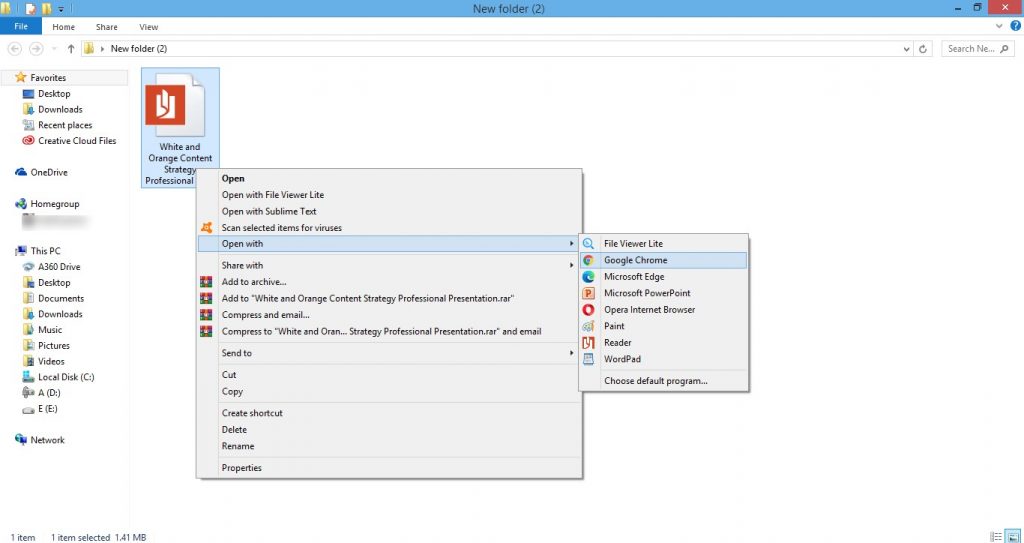 Step 2: Once the document opens in the browser, press Ctrl + F on Windows and Command + F on Mac. A search bar will appear.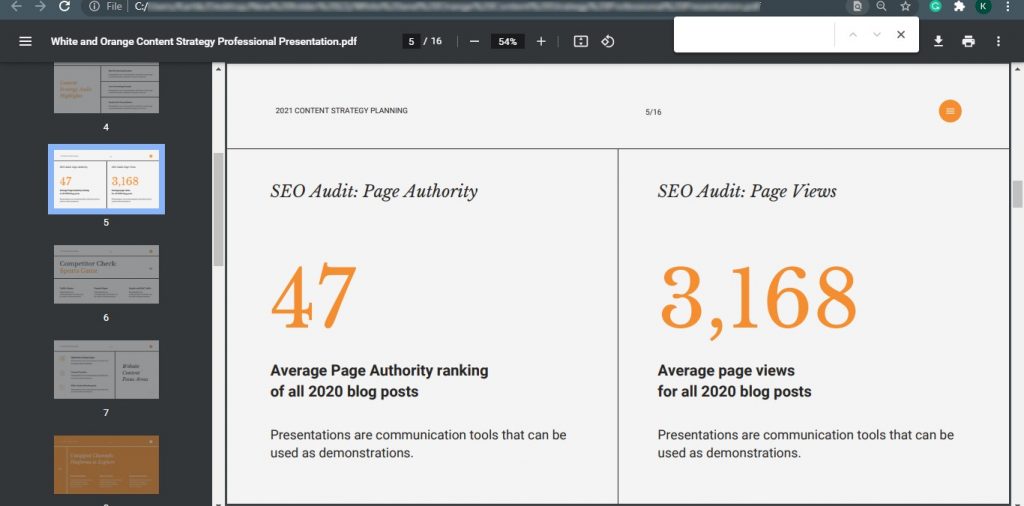 Step 3: Type the word you would like to search in the search bar.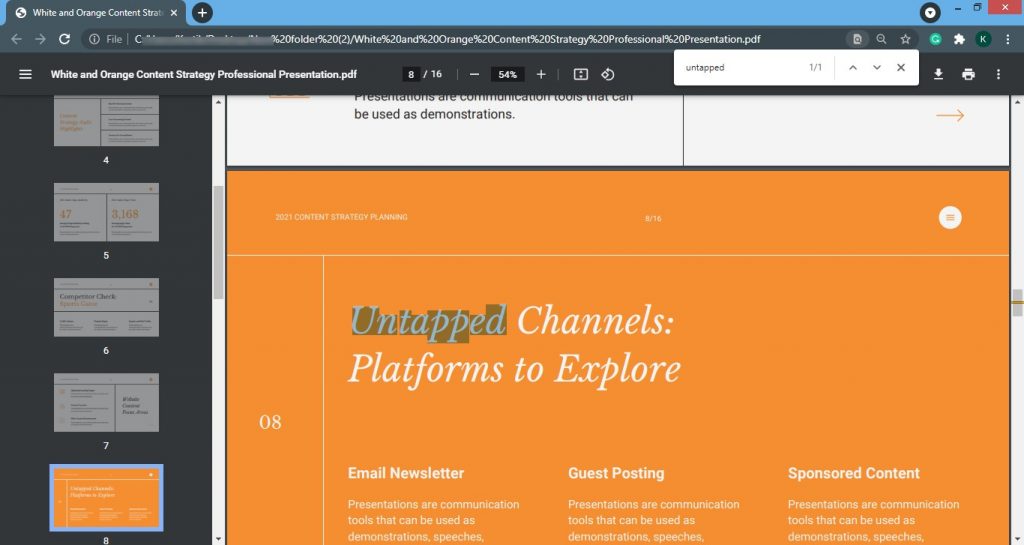 Step 4: The first match will be highlighted. To navigate between the sections in the document there are two buttons up and down available on the search bar, where the typed word will appear in the PDF document. On the other hand, click on the left arrow key to go back.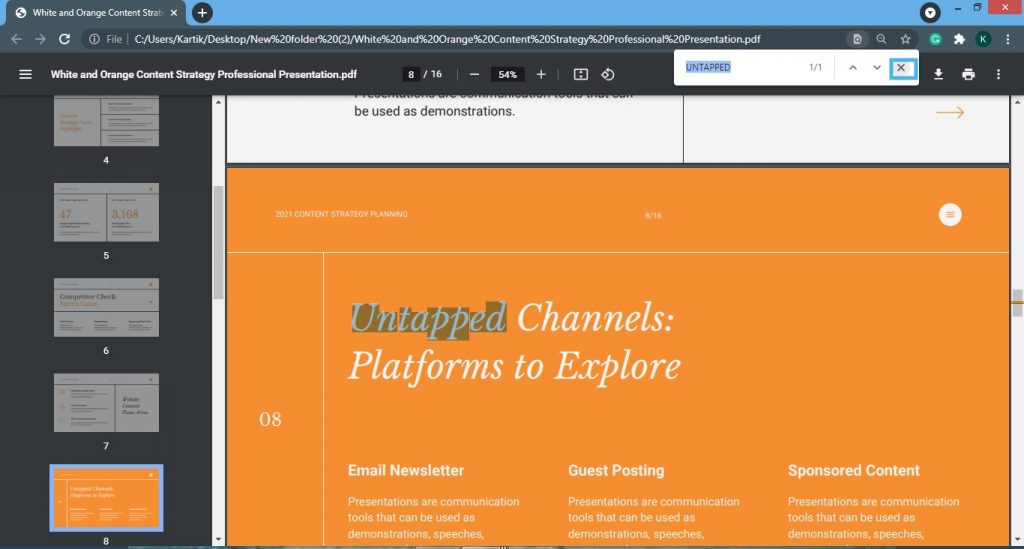 So, in this blog, we learned how you can search for a word or phrase following the above steps. Alternatively, these same steps can be used on other browsers as well.
If you are using a browser in Windows or Linux, use the shortcut key Ctrl+F, and for macOS use CMD+f
If this blog has helped you learn a new technique, consider sharing it with your friends and family,. Comment below if you have any doubts regarding the steps.