In this article, we will show you exactly how to save one page of a pdf. To save a single page as a pdf is a really easy and simple step that you need to follow.
You may need a receipt, or maybe a part of your favorite book, or a more important page which you may need for presentation. Whatever you may need that single page from any pdf for, we will share some free methods, which you can use daily without any issue.
There are many tools out there that can help you save a page in a PDF but we have taken more minimal and time-saving methods like Google chrome and CloudPDF split tool to split the PDF into different pages.
How do I extract one page from a PDF document?
1. Using Cloud PDF Split Tool
First lets see how we can save one page from a pdf through our free tool.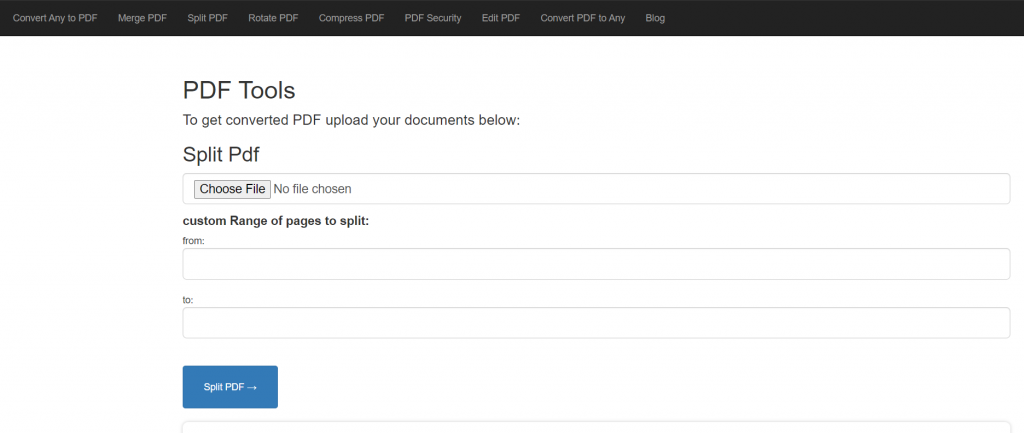 Follow these steps to extract a page from a pdf.
First, visit the Cloud Pdf website and click on the Split PDF option or directly click here.
Now choose the file you want to extract a page from. To do this click on the Choose File button on the site.
Once you have the PDF selected, type a custom range from which page to which page you want to split the PDF from. If you want a single page, type the page range accordingly.
Once you fill the page range in the input box, click on the Split PDF button.
The tool will then start processing the request and give you a Download button instantly. Click on the same to use the new PDF.
2. Using Chrome browser
Following steps will show you how you can use Chrome browser to extract single page from a pf.
First right click on the pdf you want to edit. Then Select Open with > Google Chrome.
Alternatively you can also use shortcut key Ctrl + O on PC or Cmd +o on Mac in Google chrome directly and then select the file you want to open.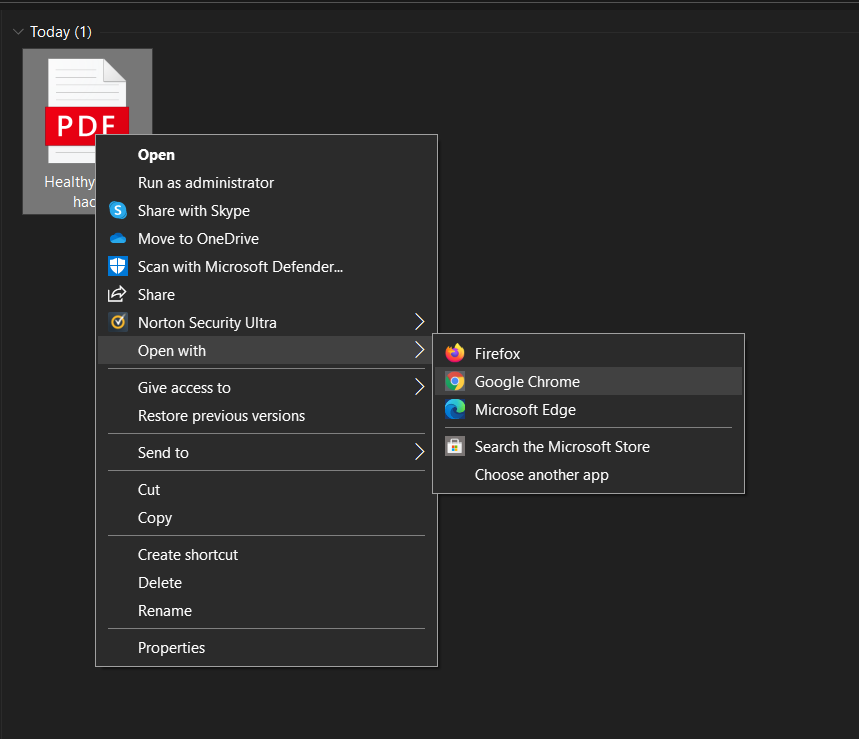 This will open the PDF in google chrome. Now click on the Print option on the top right-hand side.

In the Destination, option select Save as PDF. And in the Pages option select Custom. Enter the page number you want to separate as a pdf and click on Save.
Now name the new file and click on Save As to save one page of a pdf.
You can make changes to any PDF but there are some exceptions to it as well. Following are some limitations to Saving One Page of a PDF.
These methods won't work if the PDF is password protected. You need to know the password to make the above methods work.
In case the PDF is set to Read-Only PDF you can't edit it. You may have to ask the creator to edit it or edit it yourself manually.
Another limitation is more of a moral one. You may have to take permission from the creator of the PDF in order to edit it out and use it for other purposes. It's not necessary but is professional to do so.
Above were some of the simple methods you can use everyday to extract or split a pdf.