Adding a button on your WordPress website, to download a portable document format (PDF) file is a great method to deliver special content to help you grow your website. If you've been blogging for a long time, you've most likely created a large amount of content on your site. While some of it may still be useful, some of it will become less visible over time and maybe missed by many of your visitors. This is a useful option to process some of your site's content as a PDF and make it available as a download option. Providing your visitors with good content to download for free is also a good idea.
In this article, we'll explain how to add a WordPress PDF download button to any page of your site, and then we'll walk you through the process.
Also read: How To Protect PDF From Copying And Editing.
How to Insert a Button in WordPress to Download a PDF?
You can add the download button or link to the WordPress dashboard by using these steps:
Step 1: To upload your PDF, go to your WordPress Dashboard. Adding a pdf file can be done by selecting Media > Add New.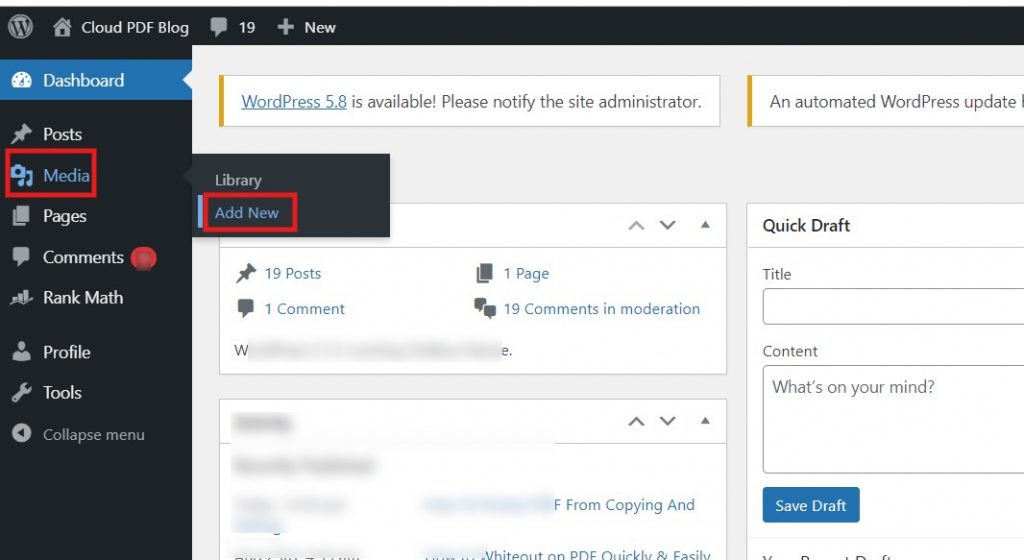 Step 2: To upload, click on the "Select Files" button and select the PDF file of your choice.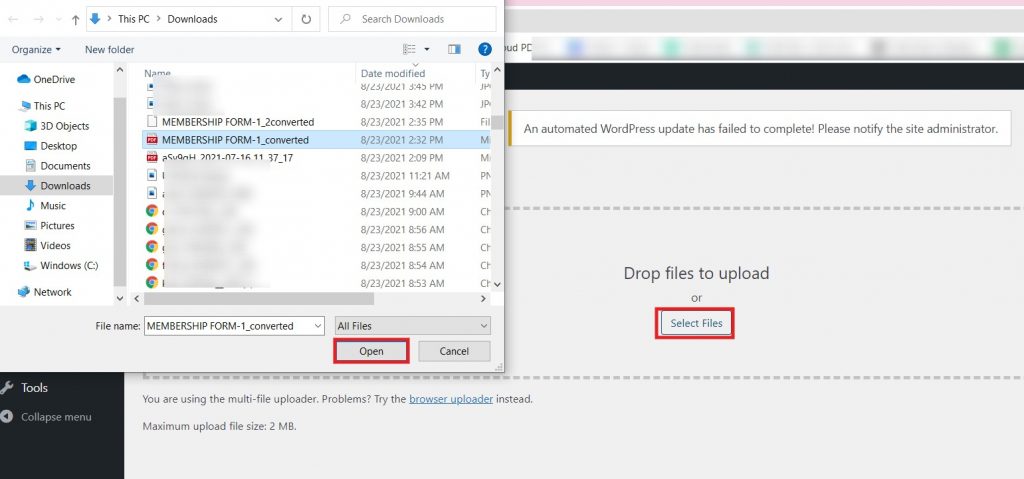 Step 3: Once you upload the file, an Edit link will appear on the right side of the screen.
When you click on the edit option, you will be taken to the Edit Media page.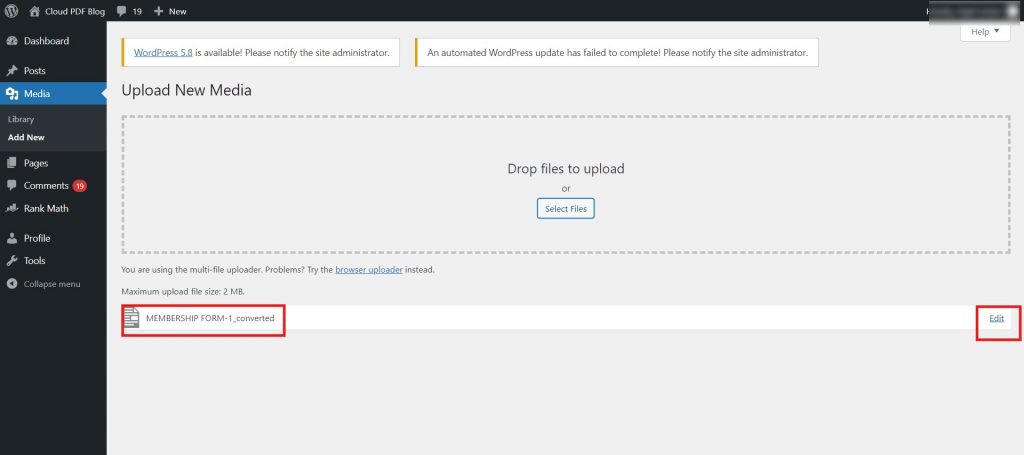 Step 4: Your file now has a publicly accessible address since you uploaded it to your website. That address can be found in the File URL section of the Edit Media page, as shown below: While the whole URL may not be visible, there is a copy URL to clipboard option available, simply click on that option and the link will be copied.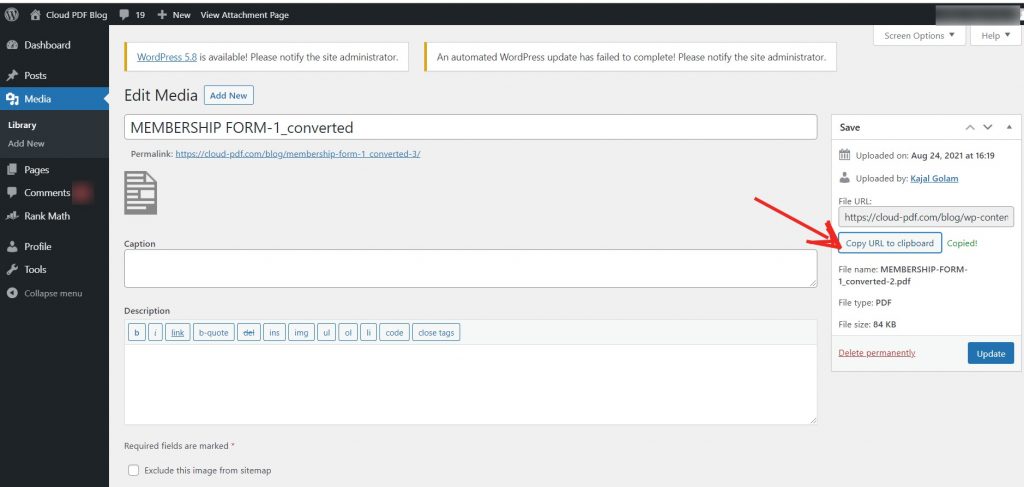 Pro tip: If you double click on the file URL it will select a single word, but triple-clicking will select an entire field then press Ctrl + C on your keyboard to copy the URL. If the Copy URL to Clipboard option is not available, you can use this trick on most websites.
Step 5: Go to your existing post or create a new one. Click on the plus symbol and select the Buttons block from the options.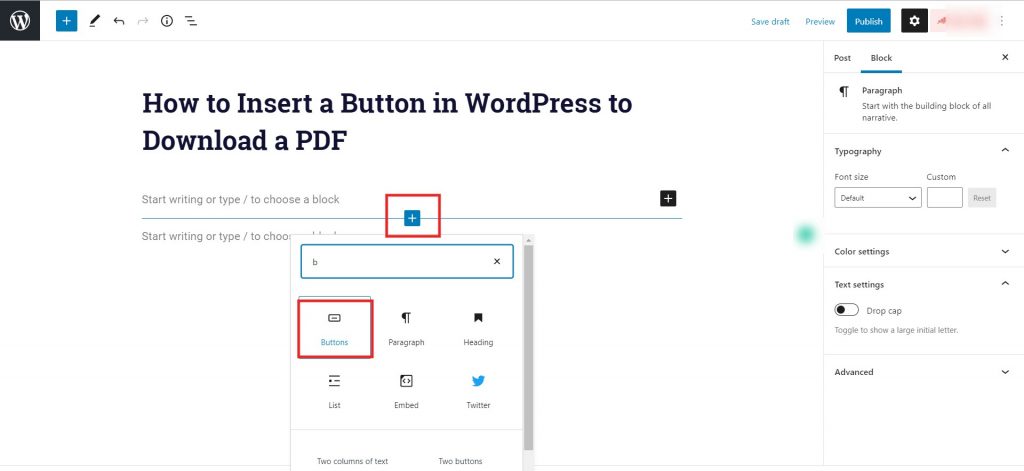 Step 6: On the edit page, you will see a button where you can add some text such as "Download PDF" as per your choice. Once you click on the button a hyperlink option will appear, paste the URL link that we copied from the file URL link into the search field.
In order to open the pdf file in a new window, look below the search field for the toggle to switch it to a new tab, and boom!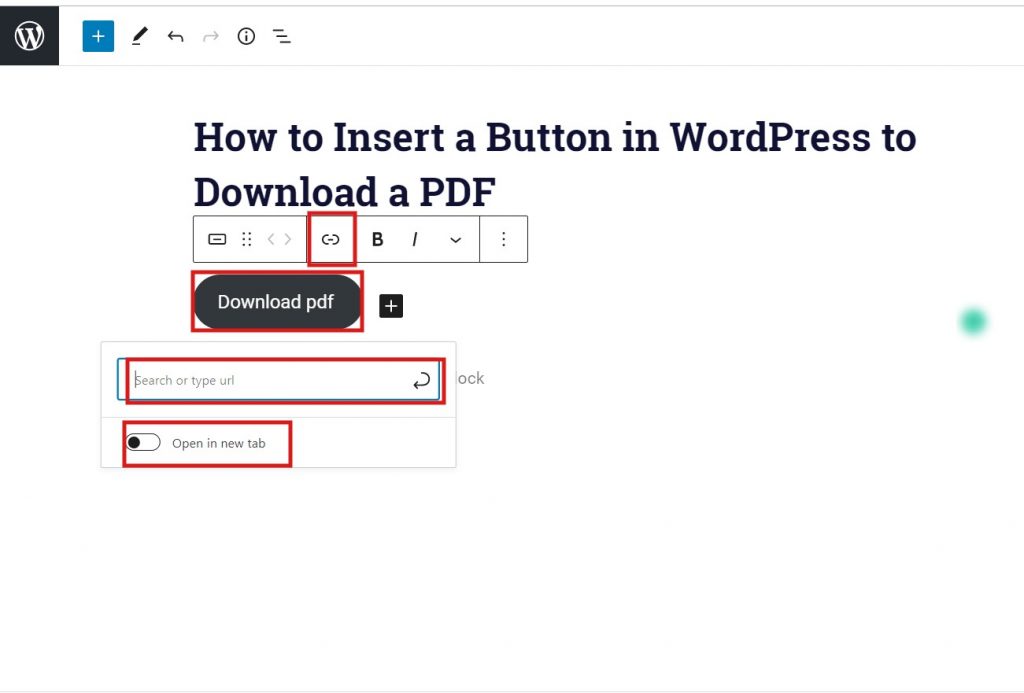 Step 7: To view a download button, click on the preview option, which is located on the top-right side of the edit page. You can now see a download button on your website.
It's easy to add a download button to WordPress, as we've shown. In fact, adding a hyperlink follows the same steps as linking to a normal webpage. You can use this information to create download links in your posts & pages.
If you want to go really creative, you can replace your old link with a new button block. You can play with different layouts and download options for your visitors, now that WordPress allows numerous buttons in a single block. If you have any queries, feel free to leave them in the comments section, and please share this useful information with your friends and family.