Excel has been a powerful tool for most businesses, and learning shortcuts, tips, and tricks of excel has been an important skill that most job skill requires.
Microsoft excel has been so dominant with its spreadsheets that even the competitors like Google's Sheet, Libreoffice, or Corel's Quattro Pro are struggling hard to grab the spreadsheet market.
Most of the people know basic excel and how to it, still some use it as just a database sheet. Excel is more than an infinite spreadsheet, it can generate interactive reports based on Right or wrong data. It can make the management of data really easy and powerful, provided we master the product.
We will show you some of the simple and basic tips and tricks of Excel that can help you ace the world of spreadsheets.
7 Tips and Tricks of Excel
Here are some basic tricks you may not know about Excel.
1. Charting
If you are going to present a report to stakeholders, the presentation of data plays an important role in influencing as well as communicating easily.
The Recommended Charts tool offers basic visualization using the spreadsheet data. Giving the stakeholders a clear understanding of data trends and showing them the bigger picture of different representative charts together into one sheet.
To use this tip click on Insert > Chart > Recommended Charts
2. Conditional Formating
This tool can no doubt be rated as the most important feature of Excel by experts. This tool helps get an instant representation of data by highlighting important points in the dataset.
For example, you may be recording sales by the sales department, conditional formatting can show you throw simple colors that a certain % of the salespeople are selling more effectively than others. You can customize each dataset to meet your needs
To use this feature click on Home > Styles > Conditional Formatting > Add*(Choose the one that fits your dataset).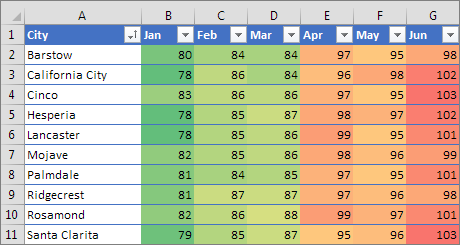 3. Pivot Tables
Pivot tables help you to arrange data in lists and tables without having o write any formula. Use them to sort, count, total or average data stored in one large spreadsheet. It's easy but requires a clean and well-arranged dataset.
To use this tool got to Insert > Tables> Pivot tables and select the data range. Select your fields from the top right-hand sidebar.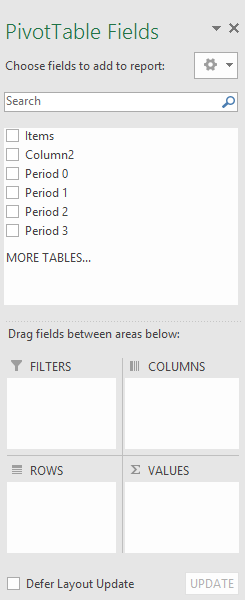 4. Quick Analysis
This tool works great with small datasets. You can minimize the time it takes to create charts. Quick Analysis takes a range of data and helps you pick the perfect chart with just a few commands.
To use this tool select the dataset and click on the icon that appears at the bottom right-hand corner. This will give you options to select the chart of your choice.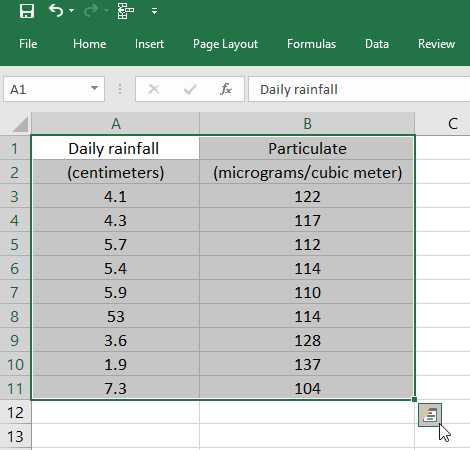 5. Autofill
A simple but helpful and time-saving tool by excel. Autofill ass the name itself suggests automatically fills the data in rows and columns
With this pattern, Excel recognizes the pattern in the dataset and automatically fills the rest of the data in rows or columns whichever you have chosen.
To use this feature hold the lower right column of the cell and drag down the column, the data will automatically be filled accordingly.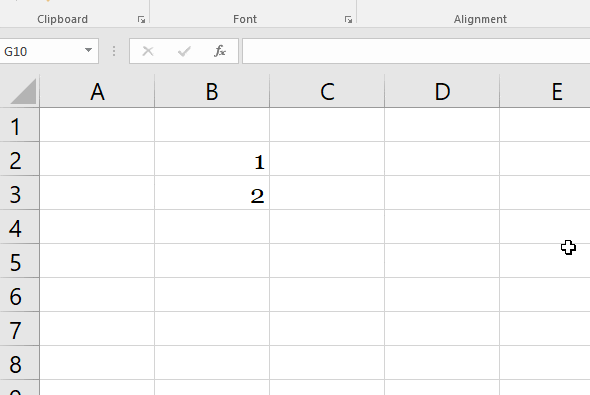 6. Power View
An interactive data exploration and visualization tool. Power view can provide a presentation-ready report by using large datasets.
To use this tool in Excel 2013 click on Insert > Reports > Power View.
In later versions the tool has been hidden, you can add it back by customizing ribbon settings.

7. Filter Data
Filtering data helps you sort data that you need to work on and hides the data, not of your interest. It can save a lot of time and energy if used correctly.
From filtering through keyword or through cell colors and through number values (greater than, top 10%, etc) the filter option gives a lot of control over the data.
To use this feature click on Data tab > Under Sort & Filter click on Filter, it will give each column its own dropdown menu on the first row. You can click on the same and filter out the data you want to work on.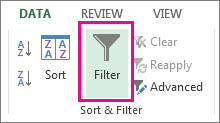 These were some of the tips and tricks of Excel that are basic and every beginner should be aware of. There are other features such as Vlookup, Hlookup, etc which are also as important to work with the spreadsheets of different workbooks and excel sheets.
And lastly, when you have generated a report and want to email it to someone in a PDF format, Cloud PDF's online free Excel to PDF converter tool can be helpful for you.
Do let us know in the comments below some tips and tricks of Excel you use regularly. Also, share this blog with others.