How To Save Excel As PDF
There's no doubt that MS Excel is one of the most popular spreadsheet editing and creation software available for both Mac and PC. But, most of the time, you'll need to make your excel sheets more accessible to others who don't have the software.
That's why knowing How to save excel as pdf on both the Mac and Windows platforms is must-have expertise. To simplify the process, we've created a simple and easy article with 4 methods for exporting Excel to PDF on Mac and Windows.
Saving your Excel sheet as a PDF file and then sharing the file is an excellent approach. 
People who get your PDF file will be able to read it on their computers and mobile devices as well as print it.
Also Read: How To Insert PDF Into Excel
#1 How to save excel as pdf?
Follow the below steps:
Step 1: Go to File Explorer and find the excel sheet you want to save in pdf format.
Select the Print option by right-clicking on the sheet.
Step 2: You will be taken to the MS Excel screen, where you will be asked to name the file, and then you will click the Save button to save it.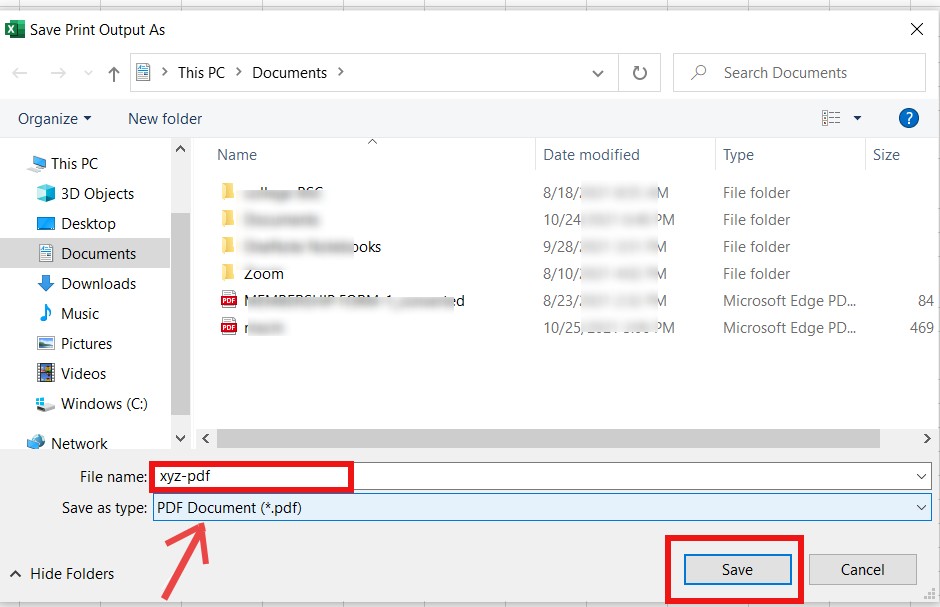 Step 3: Here is the excel file converted to a pdf; the file is now ready for sharing.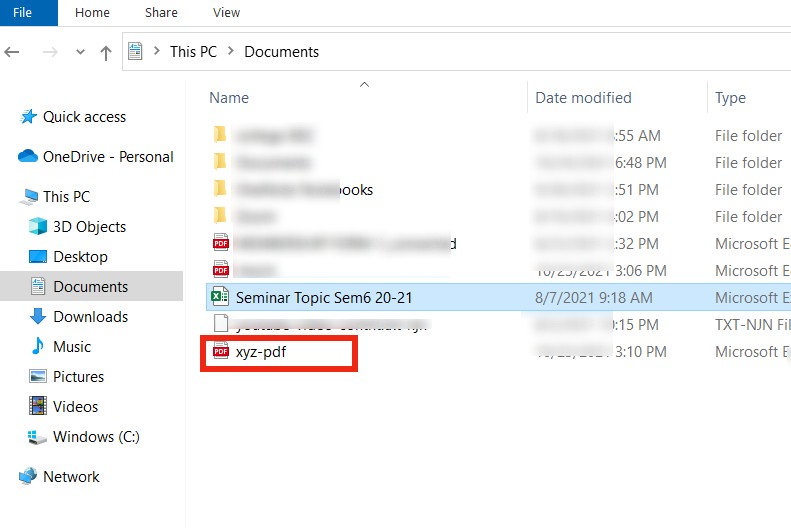 #2 How to save Google sheet as PDF?
Anyone with access to a spreadsheet file, such as those created by Google Sheets, will be able to make changes if no sheet or file protection is in place. If your file is ready, but you don't want anyone else to edit it, you might prefer to convert it as a PDF instead.
Thankfully, Google Sheets has this feature by default, allowing you to make a PDF from a sheet by following a few simple steps.
Step 1: Open the Google Sheet that you want to save as a PDF. Now, go to the top left side of the page and click on the File option.
Select the download button that will appear in the middle of the list, then you will see 3-4 options among which you will select a PDF document (.pdf).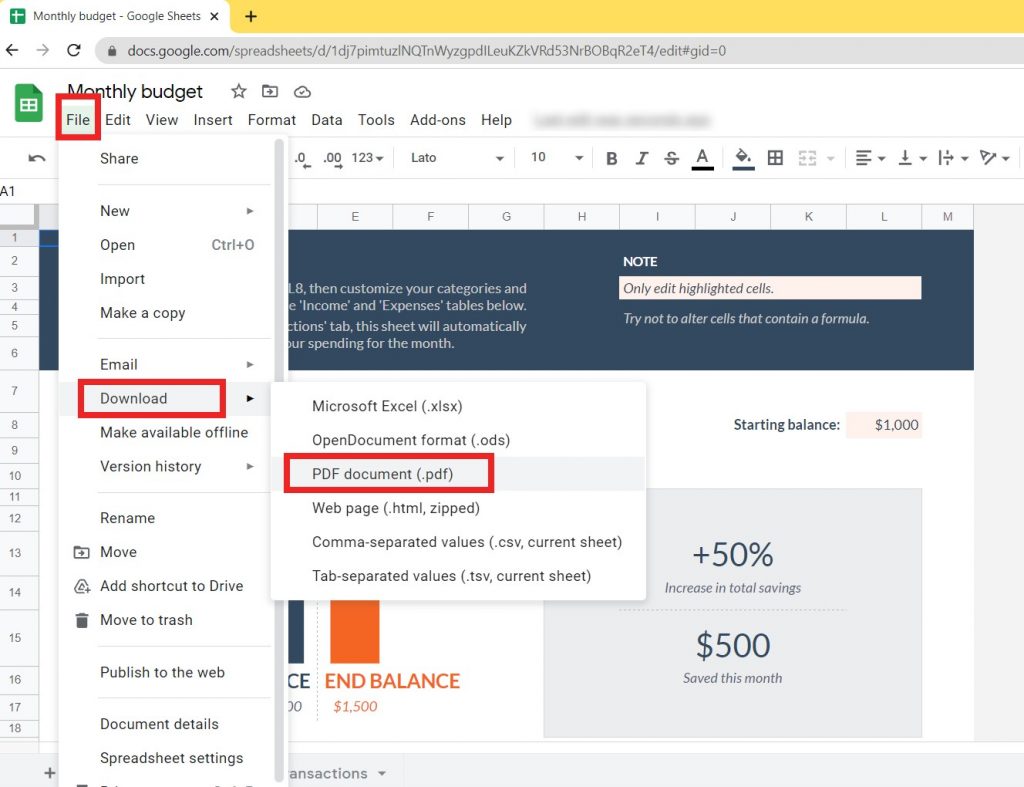 Step 2: If you wish to modify the orientation, you have two options to select from. Once you've made your modifications, click the Export button on the top right side of the page. Your pdf file will be automatically saved in the folder you specify.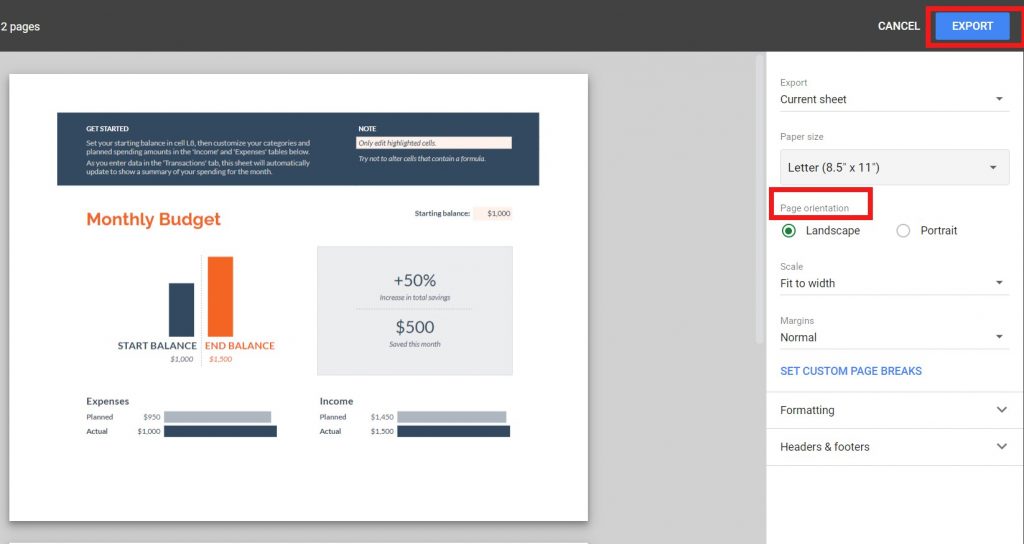 #3 How do I save excel sheets as pdf using any tool?
Many tools and software are available online, but if you do not wish to install them, then we have the best converter that converts any file to PDF without requiring users to download or log in.
Step 1: Click on the Choose files button to select an excel sheet you wish to convert into a pdf.
To convert any file to PDF, simply click on the Convert Any File to PDF button. Our free pdf converter will then convert the file.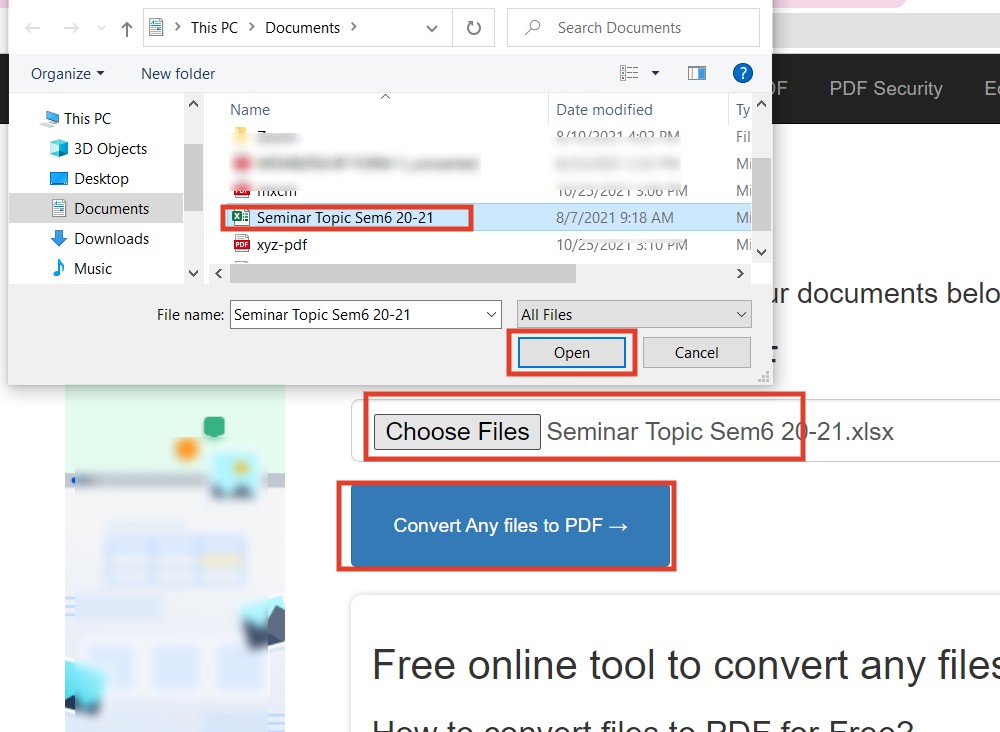 Step 2: Once the file has been converted to pdf, a Download button will appear on the screen. To download the file, simply click on it.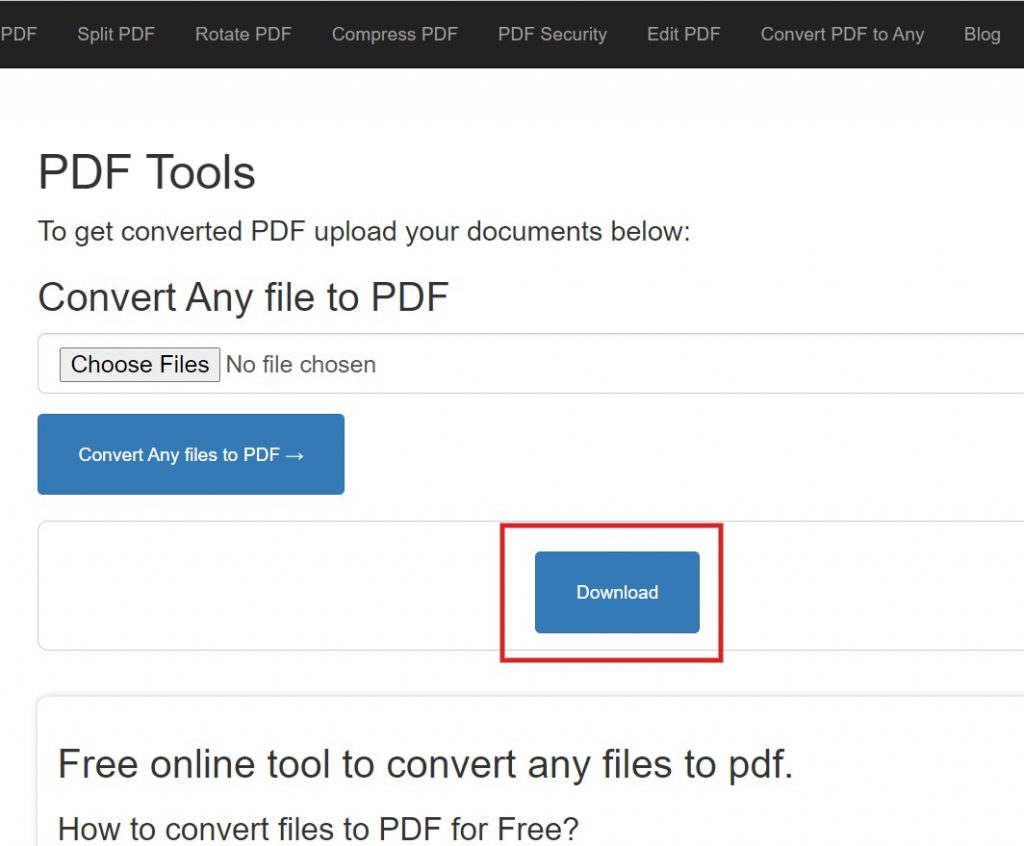 #4 How to save excel as pdf on Mac?
Using a Mac, you can create a PDF from an Excel file using the Save As menu option.
Step 1: By selecting File > Save As, you will see a pop-up box where you can save the Excel file.
Step 2: At the bottom of that window, choose PDF next to File Format.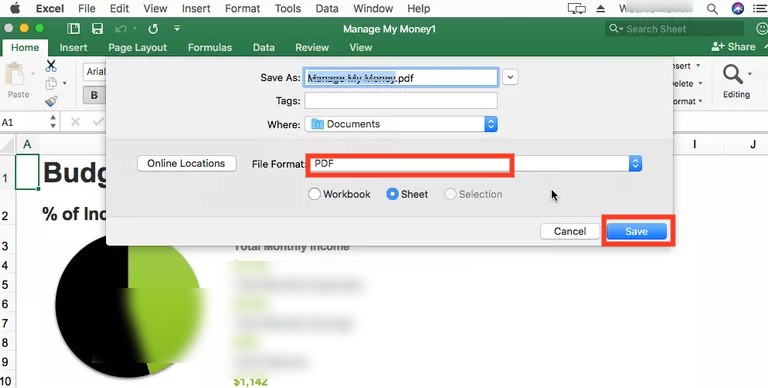 Note: Take note of the options directly below the drop-down box for selecting a format. You can convert the entire workbook (all the sheets with data) or only the sheet that's open right now to PDF by selecting Workbook or Sheet.

Step 3: To convert the Excel file to PDF on your Mac, click the Save button.
We've covered four different ways to save an excel sheet as a pdf file. If you found this blog useful, please leave a comment and share it with your friends and family.