In this blog, we are going to share the complete process with you on how to delete pages from pdf. Suppose, you have a PDF document and it is important for you, but you made a lot of mistakes on a single page or else there are unwanted pages in your document, and you want to remove or edit them, but Sometimes mistakes could no longer be corrected & could only be deleted instead. So this tool will give you access to delete pages. It is a free and secure tool that allows you to effortlessly remove unnecessary pages from your PDF file.
We try to make your life hassle-free so you can simply remove the page from pdf. There are few steps you need to follow for deleting pages from pdf.
You can also read: How to save one page of a pdf.
How to delete pages from pdf?v
To delete the page from pdf you can click on this tool to delete pages from pdf.
Step 1: On the Delete page PDF tool, click on the Choose file button.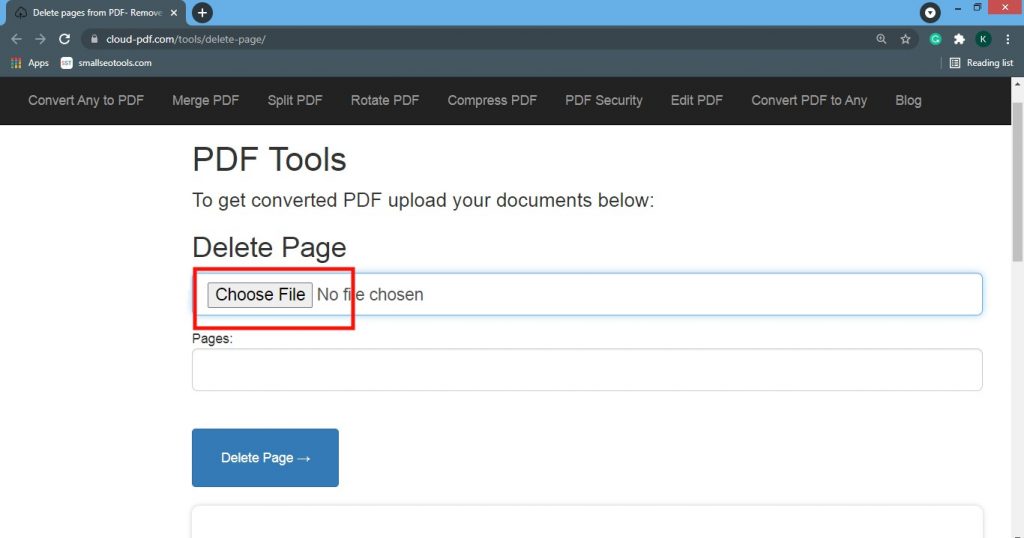 Step 2: Select the pdf file in which you want to delete the pages, and click on the open button from the file explorer.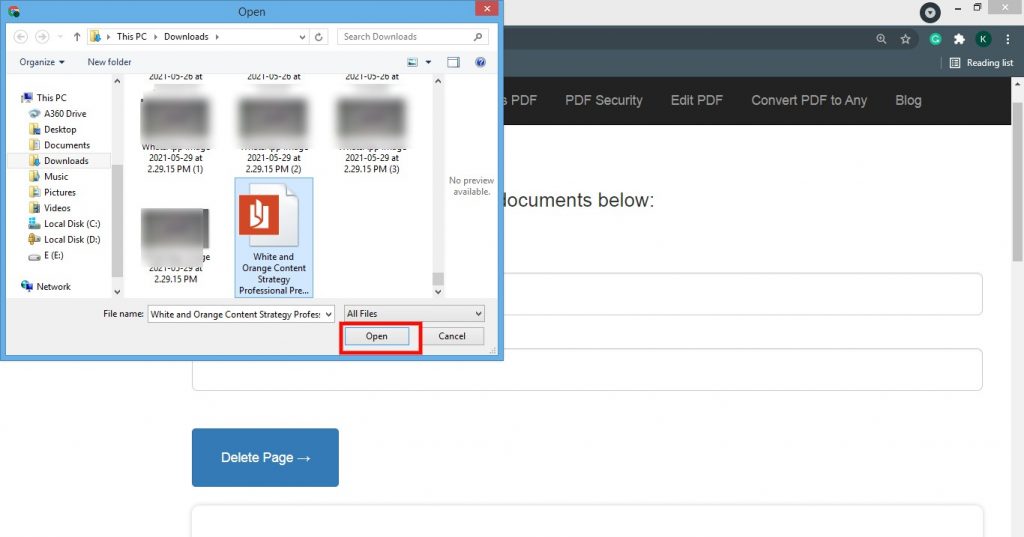 Step 3: Next, enter the page number you want to delete from the pdf in the input box named pages. If you want to delete multiple pages, enter the page numbers separated by a comma (,). Now click on the Delete Page button.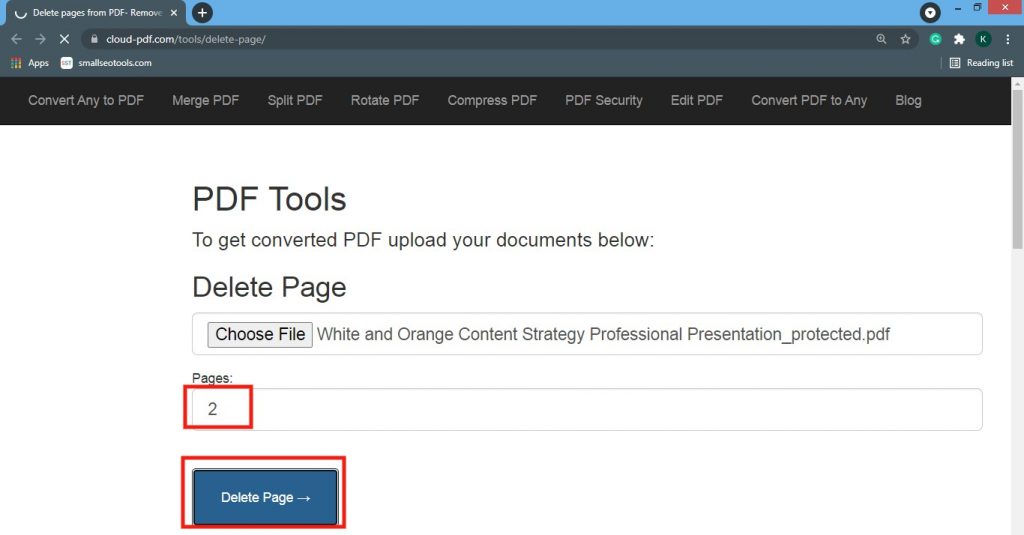 Step 4: Once you click on the delete page button, our tool removes the selected page from the pdf then you need to scroll down & you will see the Download button, click on it to download the pdf. After that, you will see a downloaded pdf at the bottom of your screen.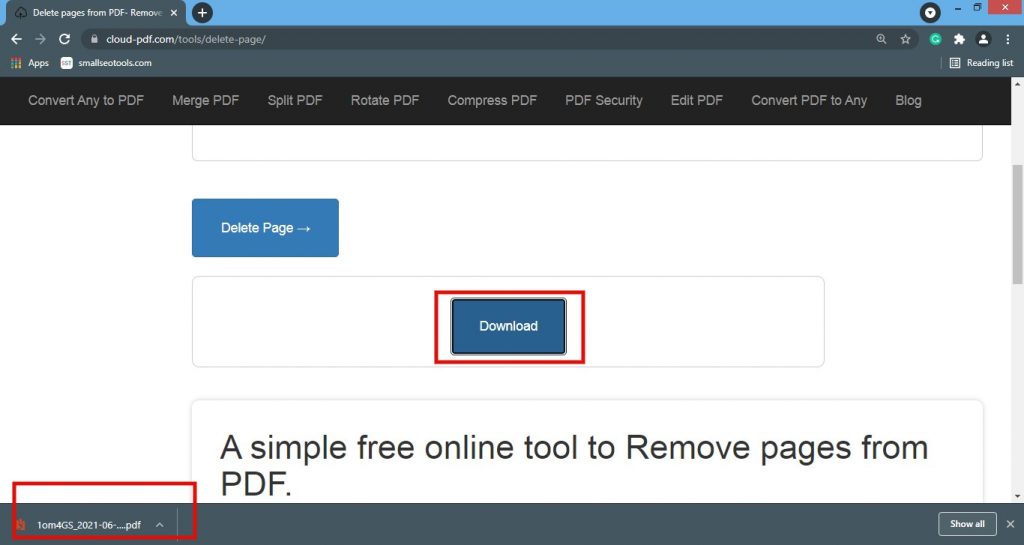 This tool will save your time & effort when you need to send a pdf instantly or you made mistake on a single page & if you don't have time to rectify them. You may need to send a short PDF instantly to someone with this tool you can delete the pages from pdf easily & safely. To learn how to delete pages from PDF, you can follow the instructions given in this blog.
This tool is free to access and easy to use, you can use it as a cutter and keep only the pages you need. Do share this blog & tool with your friends and family. We will bring more such blogs to help your needs. Stay tuned.